Quickest ways to increase ecommerce sales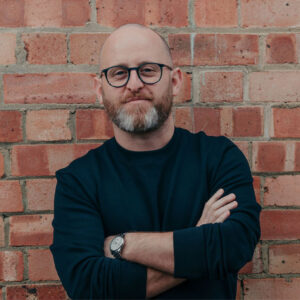 Aaron Rudman-Hawkins
Aaron Rudman-Hawkins is a dynamic digital marketing expert and a driving force behind The Evergreen Agency's success. With a passion for technology and a deep understanding of the ever-evolving digital landscape, Aaron has become a trusted name in the industry.
Read Aaron's bio here
In this Ask Aaron video, I explore key areas that can give your ecommerce business the head start it needs. From SEO techniques to PPC optimisations, let's uncover some unique and effective strategies that have the potential to make a real difference for your online store.
SEO Quick Wins
1 – Tech Audit
Conduct a comprehensive technical audit of your website to uncover issues such as unindexed pages, technical glitches, and user experience problems.
2 – User Experience Check
Thoroughly assess the user journey, especially during the checkout process. Identify any roadblocks, such as unclear buttons, overlapping elements, or other usability issues.
3 – Content Consolidation
Analyse your website's content, products, and categories. Consolidate or remove content that's not generating traffic or engagement, streamlining your site's crawlability and navigation.
PPC Boosters
1 – Negative keywords
Develop and implement detailed negative keyword lists in your PPC campaigns. This prevents your ads from showing for irrelevant searches, saving your budget for more relevant clicks.
2 – Conversion tracking precision
Set up conversion tracking meticulously. Exclude non-commercial actions and focus on tracking conversions that directly impact your bottom line.
3 – Shopping feed optimisation
Optimise your shopping feed by crafting customised titles, descriptions, and custom labels that accurately reflect your products. This ensures your products are presented accurately to potential customers.
Whether it's resolving technical issues, refining the user experience, or optimising your ad campaigns, these strategies can help you make a significant impact and achieve your sales goals. Keep these tips in mind as you work to enhance your ecommerce business and create a strong foundation for growth.
Are you ready to transform your digital marketing strategy?
Sign up to our newsletter for more game-changing insights, or subscribe to our Youtube channel for the latest videos.
___
👋 I'm Aaron, connect with me on LinkedIn.
I'm the Founder & MD of Evergreen, a digital marketing agency that specialises in growing ecommerce & retail brands.
👉 See our ecommerce case studies.
👉 Discover our story.
👉 Subscribe to our YouTube channel.
👉 Join our weekly newsletter for digital marketing that cut through the noise.