Winners at the UK Company Culture Awards!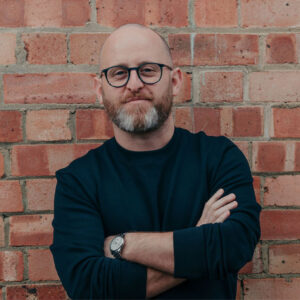 Aaron Rudman-Hawkins
Aaron Rudman-Hawkins is a dynamic digital marketing expert and a driving force behind The Evergreen Agency's success. With a passion for technology and a deep understanding of the ever-evolving digital landscape, Aaron has become a trusted name in the industry.
Read Aaron's bio here
If there's one thing Evergreen is known for within the industry, it's our culture.
It's what Evergreen is all about: Loving what you do, being the best, being honest, working with great people and most importantly, having fun.
With it being one of our biggest strengths and all, we're incredibly excited to announce our most recent nominations and our very first industry award win at the UK Company Culture Awards!
We were recognised for the following awards:
👉 Best Working Environment
👉 Best Team Culture
👉 Best Agency to Work For
With us being lucky enough to walk away winning the 'Best Agency to Work For' award!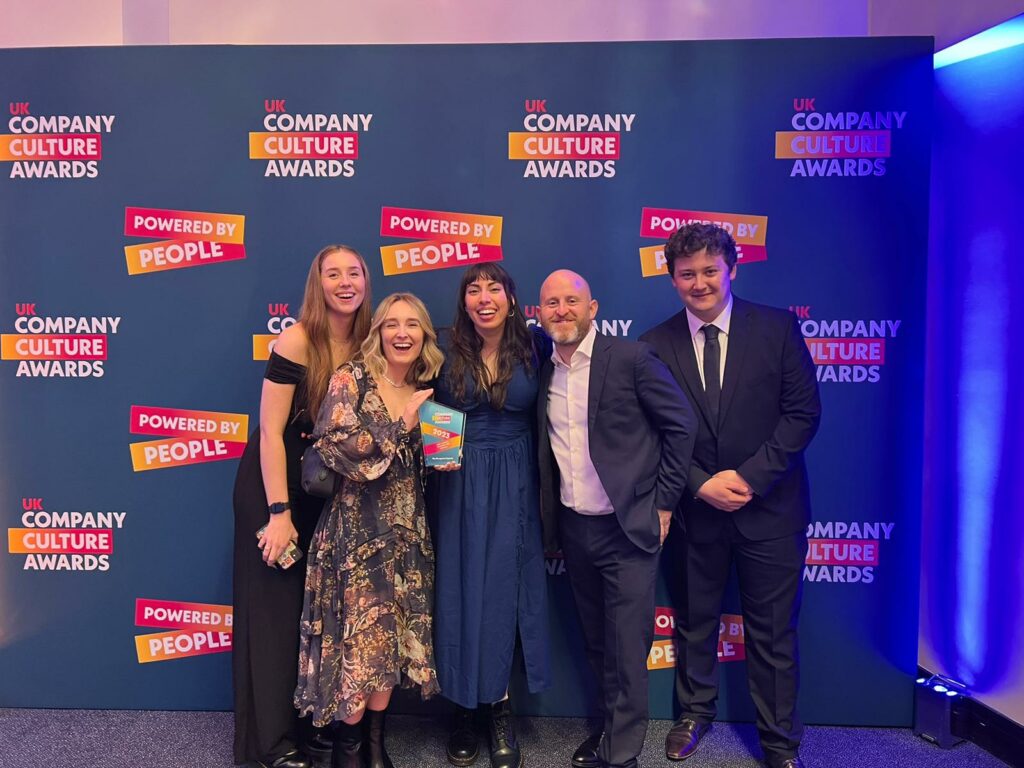 The success of Evergreen can be linked directly back to the culture we have as an agency.
Our directors, Aaron & Harriet Rudman-Hawkins, have worked incredibly hard over the years in order to build the environment and team that we have today. Our recent success is a true testament to their efforts, something they can certainly be proud of!
We could easily ramble on about our agency and how great our company culture is but sometimes, it's just best to go directly to the source.
Here's just a few of the comments our team had on the culture and environment here at Evergreen:
"Evergreen has been exceptionally supportive of my career aspirations, helping to identify the skills and work that I enjoy the most – this resulted in me moving across the Promotion department, into the SEO department, and then into the PPC department. At every stage, I was listened to on a practical and emotional level in order to identify the direction I wanted to take, and was supported along the way."
Sean, PPC Strategist
"You spend more time at work with your colleagues than you do with your family and friends, and I feel fortunate to work at a company that is as supportive as it is encouraging, and more aware of the significance of what a happy team looks like than anywhere I have worked previously.
It's an environment where I can be honest, I can be myself, I have autonomy and fantastic, proven career progression, and I can be genuinely passionate about what I do. It's testament that I don't get the 'Sunday scaries', and, put simply, working at Evergreen enables me to say that I genuinely love what I do everyday. That's pretty special!"
Josie, Content Marketing Manager
We had such a fantastic night meeting all the fellow nominees that evening however, we couldn't wait to get back to the rest of our team and celebrate as a group. Your culture is only as good as your team, therefore, we thought it was only right to take everyone out for a celebratory meal the next day!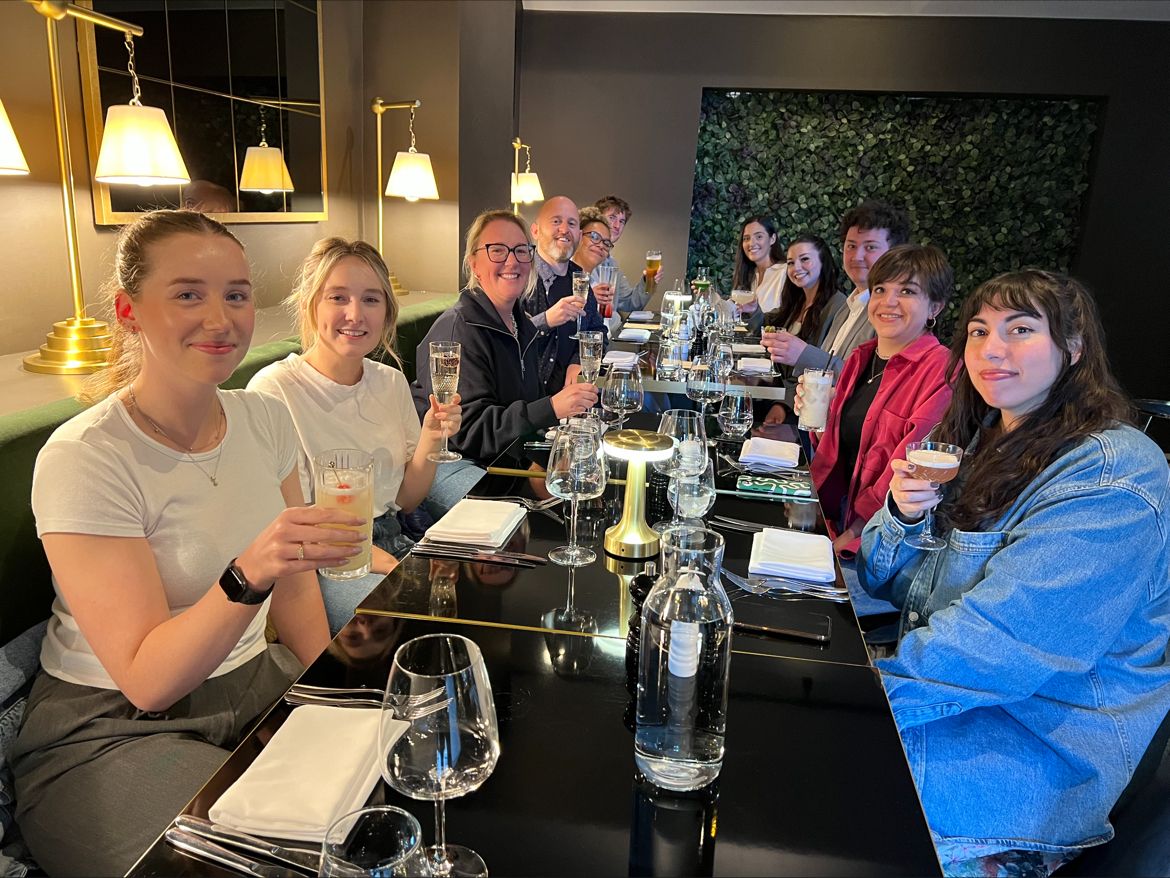 We've always known how great our culture is, and winning this award was the icing on the cake.
The trophy is sitting pride of place in our office with a frequent polishing schedule!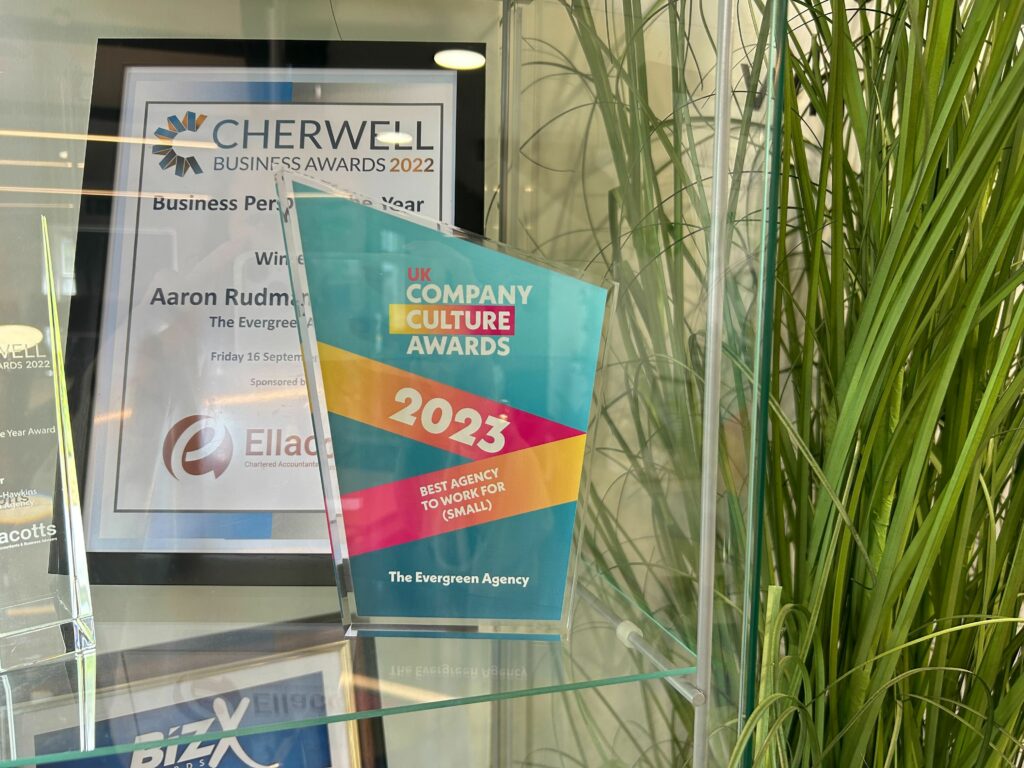 Want to keep up to date on our awards journey? Make sure to sign up to The Evergreen Way and follow us on LinkedIn for all agency updates!
___
👋 We are Evergreen and we grow ecommerce brands.
👉 See our ecommerce case studies.
👉 Discover our story.
👉 Subscribe to our YouTube channel.
👉 Join our weekly newsletter for digital marketing that cut through the noise.