Understanding brand vs. non-brand is vital for success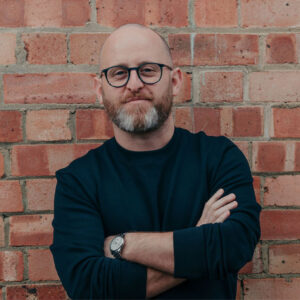 Aaron Rudman-Hawkins
Aaron Rudman-Hawkins is a dynamic digital marketing expert and a driving force behind The Evergreen Agency's success. With a passion for technology and a deep understanding of the ever-evolving digital landscape, Aaron has become a trusted name in the industry.
Read Aaron's bio here
Understanding your brand vs non-brand split is absolutely vital for brands to scale online.
A lot of brands are not as clear as they should be about the brand vs non-brand split per channel, and I find myself having this EXACT conversation time and time again with brands who don't understand the differentiation. It always leads to some surprising learnings and will enable you to gain a far more accurate picture of your brand's visibility online, and, crucially, allow you to pinpoint where the traffic is coming form.
So, what does brand vs non brand actually mean?
It refers to everything – your traffic, your revenue, your visibility, your paid campaign data… you name it, every touchpoint can be split into brand vs non-brand. It's really important and is often confusing and a bit woolly for brands to understand and leverage.
Let's break it down.
Brand vs non-brand split is important to understand to paint a proper picture of how well your brand performs in organic search.
For so many brands, a lot of your visibility and organic traffic will be branded. This is because you are being found by existing customers, who know and like you, and know exactly where to find you. This equates to a ton of visibility in search results for branded terms. This is a great thing, nobody is denying that.
However, this data somewhat skews the perception of your brand's actual growth and scaling visibility online. Many brands are heavily reliant on brand-related traffic. Very few brands have the level of visibility they think they have, or want when it comes to new customer traffic, visibility and revenue.
How to split brand vs non brand traffic
1 – Differentiate between new vs returning customers
Returning customers will more likely do a branded search. This is over a set product or service – it's a simple point, but really effective, with really interesting results. The percentage of new vs returning customers is a really good indication of how your brand is doing for non-branded traffic from new customers.
2 – Exclude your brand name in GSC results
In GSC, pull up your website data and set it for 16 months (and filter by UK-only results for UK-based results – very important)
Exclude a key brand term or core word – this will give you a far greater sense of how non-branded search terms fare, and may drastically alter how you view your website traffic data.
Analyse the amount of impressions and clicks your website has – how many are branded? Of course, we want and cherish these, but you can really see how the business is growing by excluding the brand.
Many brands are massively reliant on brand search and have very little 'new' visibility from organic, 'non-branded' search.
This is a great conversation starter, enabling brands to ask themselves:
What can be done?
How can we build brand visibility for organic terms and customers?
How do we appeal to customers who don't know your brand yet?
3 – Look at new customers in CRM
Use specific CRM data to understand how many new customers come to your website, and reverse engineer to understand how they found you. This'll enable you to gain a far more accurate idea of how they search and how they interact over key touchpoints.
4 – Analyse top page performance
Brands can also analyse existing data on your top pages to identify brand vs non brand split.
Use GA4 and GAC to see what pages, product categories, products or service pages drive visibility. This will give a far better reflection of your visibility online, and whether it is warm/cold, new/returning, brand/ non brand.
5 – Split PPC campaign search data
Shopping, performance max, PPC campaign search reports – you name it, split it. Splitting brand vs non-brand PPC search terms means you can better identify PPC campaign performance and identify your most profitable traffic streams. The harsh reality may be that your ROAS can be pretty poor if you exclude branded traffic, which will naturally have a higher conversion rate, is cheaper to rank for, and has a higher proportion of return rate.
This is all good stuff, but split your data to understand your brand's positioning for non-branded clicks, products and services. This can help you to build out PPC campaigns focused on potential new customers looking for the solution that you can offer, helping you to scale your brand for non-branded product searches and service-based terms.
___
👋 I'm Aaron, connect with me on LinkedIn.
I'm the Founder & MD of Evergreen, a digital marketing agency that specialises in growing ecommerce & retail brands.
👉 See our ecommerce case studies.
👉 Discover our story.
👉 Subscribe to our YouTube channel.
👉 Join our weekly newsletter for digital marketing that cut through the noise.