What I've been saying for years about content marketing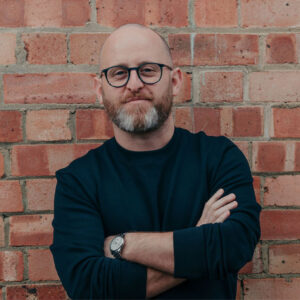 Aaron Rudman-Hawkins
Aaron Rudman-Hawkins is a dynamic digital marketing expert and a driving force behind The Evergreen Agency's success. With a passion for technology and a deep understanding of the ever-evolving digital landscape, Aaron has become a trusted name in the industry.
Read Aaron's bio here
In this Ask Aaron video, you will learn: 
What Google really wants from your ecommerce website
The common mistakes brands make and how to avoid them
A simple, proven philosophy to leverage far better ROI from your blog content
Let's get started
Right chaps. In this post, I'm going to share a philosophy that's so simple and powerful, it'll drastically alter how your brand approaches content marketing. I've been in the digital marketing industry long enough to know the most common pitfalls the brands are making, and this philosophy will arm you with everything you need to know to transform your approach to content marketing.
Many brands make habitual mistakes when it comes to their content, that – although not incorrect or misguided, simply aren't enough to rank highly in search results. To this day, we work with brands that are making this mistake that's easy to make, but easy to rectify.
To really get to grips with how this philosophy works, let's go back to basics.
Google is, first and foremost, a search engine. The algorithm was invented with the sole aim of helping people search for things. This aim hasn't changed. So what does this mean for brands?
All too often, brands come to us with their business goals and plans for growth.
Brands want to:
Grow their business online
Boost website traffic
Increase brand awareness
This can be narrowed down to the following aim:
However, this presents an immediate problem – a brand's business goals are completely at odds with the goals of Google. 
But remember what Google's job is. Remember the purpose of search engines – to provide answers for people's questions. 9 times out of 10 people use Google to find more information about something, and this is no different when it comes to products.
So, what should brands be doing? Giving Google what it wants. Giving search engines what they want and giving the algorithm what it wants – helpful information that answers the needs of the user.
This leads me to the main takeaway of this entire post.
For the best chance of success, brands need to turn their website into a leading online resource. 
(Say it louder for the people in the back)
I've been saying this for years. You may think you already do this, and many brands are, indeed, creating content that aligns with a philosophy of showing their expertise. But in order to truly stand out to search engines and be rewarded by Google, in order to sell more products, increase your brand awareness and see better return, are you really giving Google what it wants, or are you making your content about you?
Make it about them, not you
To get it right, brands need to be consistent and create a value-added asset that makes it about the customer.  Brand-heavy content is not what they want or need. Branded content won't solve their problem. It's the kind of content that will take your ecommerce website from an online marketplace with a singular aim to sell, into an all-encompassing, expansive online resource.
The type of content that brands typically push out isn't wrong – most brands will have a blog already, or perhaps a social media channel and other touchpoints which remain important to build brand awareness and evoke authority.
Many brands are unknowingly missing a trick here, by not prioritising or creating content that is fundamentally in line with what search engines, and customers, want.
Every product sold online serves the purpose of solving a customer's pain point – following this philosophy, it makes sense, then, that customers notice and reward content that provides information that helps them solve their pain point.
So – when you create content, remember what the machine wants and needs – if you want more, you need to give away more. It's not enough to showcase your brand and talk about why you're the best option.
How do I do it?
This means brands need to create content that:
Clearly shows your industry expertise
Gives free, top-notch advice on products that they can't find elsewhere
Demonstrates your abundance of product knowledge
Shows your industry experience to evoke trust
Offers insightful answers to help customers understand the product
Essentially –  Solves the pain point of the user/ customer.
That's it. It's that simple. Stop overcomplicating, overanalysing and overengineering your approach to content marketing. Many people see it as a big scary thing, which is impossible to manage or tackle. But by breaking it down this way and understanding what Google, and its customers, really want you to give them, you massively increase your standing online to help build your business, sell more products, and see notable, profitable return from your content marketing efforts.
👉 Need a refresh on content strategy basics? Read our guide: The 7 simple steps to a profitable content strategy
Another pitfall that's easy to avoid – don't focus your energies on keywords alone. Yes, keywords are important, but scale back and alter your content approach from a wider topic level. Robust and evidenced understanding of a topic is a great indicator to Google that your brand has taken the time to understand how customers search, what their pain points are, and how you can help them.
👉 Need more advice on topic-led content? Read our guide: Topic clusters: How ecommerce brands get the get the most out of their content
It's a philosophy that's powerful and futureproof
The beauty of this philosophy is that – if you make sure your content is evergreen (always helpful, always relevant, not going to change) then you only have to create this content once. Once! That's how powerful this content can be – you create an industry-leading, fantastic guide full of bursting with relevant information that offers exponential value, and it will become an asset you can leverage in 2, 5, 10 years time.
👉 Want to learn more about evergreen content for ecommerce? Read our guide: Evergreen content is crucial for ecommerce growth. Here's why.
There you have it – a secret to success is a concept that's so wonderfully simple and easy for brands to implement. What are you waiting for?
___
👋 I'm Aaron, connect with me on LinkedIn.
I'm the Founder & MD of Evergreen, a digital marketing agency that specialises in growing ecommerce & retail brands.
👉 See our ecommerce case studies.
👉 Discover our story.
👉 Subscribe to our YouTube channel.
👉 Join our weekly newsletter for digital marketing that cut through the noise.