What makes a brand memorable?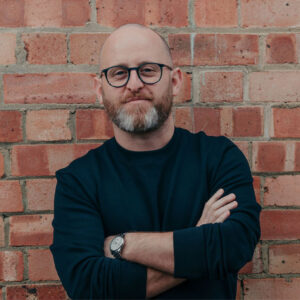 Aaron Rudman-Hawkins
Aaron Rudman-Hawkins is a dynamic digital marketing expert and a driving force behind The Evergreen Agency's success. With a passion for technology and a deep understanding of the ever-evolving digital landscape, Aaron has become a trusted name in the industry.
Read Aaron's bio here
In today's fast-paced, competitive business world, being memorable is more important than ever. Whether you're running a brand, a business, or an agency, the ability to stand out from the crowd can be the key to success.
In this episode of Ask Aaron, I'll be diving into the concept of brand memorability and discuss the factors that truly make a brand unique and unforgettable.
Every industry is competitive
In the modern business landscape, every industry is incredibly competitive. To thrive, you need to find a way to rise above the noise and leave a lasting impression.
You've got to dig deep!
To discover what makes your brand memorable, it's essential to dig deeper. What are you known for, and how do you stand out in a sea of competitors?
The labelling trap
Don't fall into the trap of merely labelling your brand or agency with industry-standard terms. Being an "ecommerce specialist" or a "digital marketing agency" isn't enough on its own.
The power of authenticity
Authenticity is key when defining what makes your brand memorable. You can't fake it or force it; it has to be genuine.
What makes Evergreen stand out?
When I discuss this with the Evergreen team, it's an interesting discussion because:
Yes, we do SEO/Paid Media
Yes, we are a digital marketing agency
Yes, we specialise in ecommerce
But that's not what comes to mind when we think about what makes us memorable.
Even when I discuss with industry peers and partners, the thing that most stands out for our agency and leaves a lasting impression is our people/culture.
People have a perception of Evergreen as having a great team and culture. a loyal team, a close-knit team. We're an agency that values its people more than most and puts its people on a pedestal.
That perception is like a warm hug, it breeds confidence, trust and like-ability among prospects and clients alike.
That is what I think/hope we're memorable for and one of the factors that hopefully set us apart from the myriad of other agencies that do what we do within digital marketing.
What about your brand?
Take a step back and ask yourself, "What makes us memorable?" Be honest in your assessment. If you're unsure, seek feedback from peers, teams, partners, and clients.
Once you identify what makes your brand memorable, consider how you can leverage it to your advantage. Use it as a competitive edge that sets you apart.
Changing perceptions
If your brand is memorable for something you're not satisfied with, work on changing that perception over time. Consistent efforts aligned with your desired image can lead to a shift in how you're perceived.
In a world filled with competitors, the power of memorability can't be underestimated. Whether your brand is known for its people, culture, or another unique aspect, being authentic and consistent is the key. Take the time to reflect on what makes your brand memorable and use it to your advantage.
Remember, you have the ability to shape how your audience perceives you, and that can be a game-changer in your industry.
I hope you've found this useful, that's it for now, speak soon.
___
👋 I'm Aaron, connect with me on LinkedIn.
I'm the Founder & MD of Evergreen, a digital marketing agency that specialises in growing ecommerce & retail brands.
👉 See our ecommerce case studies.
👉 Discover our story.
👉 Subscribe to our YouTube channel.
👉 Join our weekly newsletter for digital marketing that cut through the noise.