What should you do in-house vs outsource to an agency?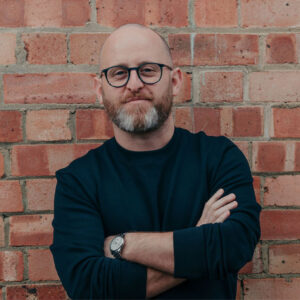 Aaron Rudman-Hawkins
Aaron Rudman-Hawkins is a dynamic digital marketing expert and a driving force behind The Evergreen Agency's success. With a passion for technology and a deep understanding of the ever-evolving digital landscape, Aaron has become a trusted name in the industry.
Read Aaron's bio here
With so many different marketing activities to cover, it's sometimes difficult to know what you should be doing in-house and what you should be outsourcing to an agency.
In this Ask Aaron, I'll share my insights based on over a decade of experience at Evergreen, outlining seven key responsibilities often managed in-house by brands and seven that agencies like ours typically take charge of. Let's dive in!
In-House Responsibilities:
Creative work
Most established brands prefer to keep their creative tasks in-house. This includes graphic design and shaping the brand's look and feel, allowing them complete autonomy and control over their identity.
Content creation
Brands often handle the writing of content, whether it's for product pages, category pages, or blogs. Agencies may provide guidance and ideas, but the core content creation is typically in-house.
Product inventory management
Updating and maintaining product inventory for an ecommerce store is almost always done in-house. This involves adding new products, removing old ones, and ensuring accurate data for the CMS.
Email marketing
Brands, especially ecommerce ones, frequently manage email marketing in-house. This allows them to have full control over email sequences, marketing calendars, and quick adaptability to promotions and offers.
Social media management
Posting on social media platforms and engaging with the audience is typically an in-house responsibility. Brands prefer to handle this aspect to ensure a quick and responsive approach.
Promotional calendar
Planning and executing promotional calendars, including special offers and incentives, are usually managed in-house. This allows brands to maintain control and adapt quickly to market trends.
Promotions and networking
Brands should leverage their network of contacts for promotions and PR activities. Having an in-house team to reach out to connections can be incredibly valuable for brand visibility.
Agency Responsibilities:
Digital marketing strategy
Agencies excel in crafting comprehensive digital marketing strategies aligned with a brand's growth goals. They offer a strategic roadmap for success.
SEO recommendations
Agencies analyse websites and competitors to provide SEO recommendations. This includes on-page revisions, technical fixes, and strategies to improve search visibility.
Content strategy
Agencies build content marketing strategies that outline what content to create, when, and why. This strategy drives organic growth and brand authority.
Content briefs
Agencies provide content briefs with ideas and suggestions for content creation. This helps brands create content that aligns with SEO and marketing goals.
Technical recommendations
Agencies offer technical recommendations for website improvements. These range from fixing errors to optimising user experiences.
Promotional campaigns
Agencies use databases, outreach, and campaigns to build connections and promote brands. They leverage their expertise to expand brand visibility.
Paid media campaigns
Agencies manage paid media campaigns, including Google Ads and social media advertising. They handle day-to-day management, optimisation, and reporting.
Balancing in-house and agency support is crucial for a brand's success in the digital landscape. This is typically what we see, but it's not a hard and fast rule. Every brand is different and every brand's needs will be different.
Let me know your thoughts. Do you agree/disagree? I'd love to know!
That's it for now, speak soon.
___
👋 I'm Aaron, connect with me on LinkedIn.
I'm the Founder & MD of Evergreen, a digital marketing agency that specialises in growing ecommerce & retail brands.
👉 See our ecommerce case studies.
👉 Discover our story.
👉 Subscribe to our YouTube channel.
👉 Join our weekly newsletter for digital marketing that cut through the noise.