What's the deal with algorithm updates?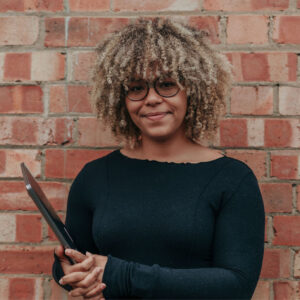 Naomi Francis-Parker
Naomi is Evergreen's Head of SEO and oversees the organic side of the agency. She is incredibly well versed in the core disciplines of digital marketing including content marketing, promotion and the technical side of SEO.
Read Naomi's bio here
This month in SEO… 'Tis the season for algorithm updates
Since August, we've seen not one, not two but three core algorithm updates, so it's no surprise that many people are panicking about their rankings and visibility in search as we enter the busiest period of the year.
However, it's times like these that it's important to remember the purpose of algorithm updates and why they can sometimes (most of the time) be a blessing rather than a curse in the world of SEO.
The main thing to remember is that core algorithm updates all have the same purpose: to improve the way Google's systems assess content overall.
This can cause some pages that were previously under-ranked to move up and pages that were previously ranked top to move down.
Google themselves stress that "there's nothing wrong" with pages that have been negatively impacted by a core algorithm update. They do not violate Google's guidelines and have not been subjected to manual action, they simply aren't seen as 'good' now that new content from other websites has come into the mix.
That's all well and good but no one likes to see their results drop and it has a real-world impact on visibility and therefore CTR and revenue. This is why it's important to understand why your website has been negatively impacted (where possible) and what can be done to recover.
Here are some tips to find and improve the affected pages so that you're in good shape in the months ahead and, crucially, when the next core update rolls around.
Wait until the update has finished before taking action on pages that have dropped
Core updates generally take around two weeks to roll out and Google is pretty good at announcing when the update has finished. It's a good idea to wait until the update has finished rolling out before you review your pages because the ranking fluctuations during an update can be very volatile.
Only once the update has finished will you get a true idea of the impact on your performance.
Find out which pages have been affected
You can use Google Search Console or keyword tracking tools like Semrush or Ahrefs to find out which keywords have dropped in rankings and the pages associated with them. Put together a list of both keywords and pages to understand which topics you need to focus on improving.
Review the SERPs
Once you have a clear idea of the topic(s) that have been negatively impacted, simply search the keywords that have seen a drop and look at the pages/websites that have been positively impacted by the update.
Take your time to review these pages before reviewing your own so you can identify any content or knowledge gaps.
Review your negatively affected pages
Now that you know which pages Google considers to be worthy of a top spot, you need to review your pages and figure out why they don't stack up.
Helpfully, Google provides some simple but thought-provoking questions to get you started.
Remember to be honest with yourself when answering these questions, there's no point telling yourself that your content ticks all the boxes when Google is telling you the opposite.
Update your pages
Once you've diagnosed the issues, you'll be in a position to update and optimise those pages that have dropped and recover that lost visibility.
Remember to always consider E-E-A-T and to optimise for the user as well as for Google. Optimising for Google will only get you so far if you don't consider the real-world users who will be accessing your content. Google wants to provide the most helpful content to users, you should strive for the same.
That's it for this month, let's catch up in December!
___
👋 I'm Naomi, connect with me on LinkedIn.
I'm the Head of SEO at Evergreen, a digital marketing agency that specialises in growing ecommerce & retail brands.
👉 See our ecommerce case studies.
👉 Discover our story.
👉 Subscribe to our YouTube channel.
👉 Join our weekly newsletter for digital marketing that cut through the noise.