Who builds your links? PR agency or SEO agency?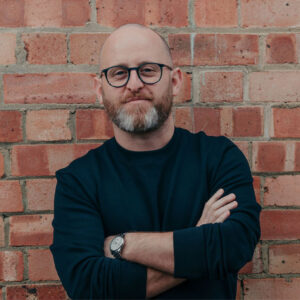 Aaron Rudman-Hawkins
Aaron Rudman-Hawkins is a dynamic digital marketing expert and a driving force behind The Evergreen Agency's success. With a passion for technology and a deep understanding of the ever-evolving digital landscape, Aaron has become a trusted name in the industry.
Read Aaron's bio here
In the world of digital marketing, the debate over who should handle link building for a brand is a common topic of discussion. Many brands find themselves grappling with this question, and struggling to decide whether their PR agency or SEO agency should be responsible for building their links.
It's a dilemma that requires careful consideration, as both PR and SEO agencies offer unique approaches to acquiring links. Both approaches can benefit your brand's visibility and authority, so which agency should your prioritise?
PR vs SEO agency: What to consider
Approaches to link building
PR agencies are multifaceted, and focus on a wide range of brand-building activities beyond just link acquisition. These may include running events, activations, and various strategies that enhance brand recognition and relationships.
SEO agencies prioritise obtaining links that contribute to search engine optimisation efforts. SEO agencies will focus on promotion efforts concerned with specific sources, relevant context, and robust optimisation of links, that collectively improve a brand's online visibility and authority.
Link Types: Branded vs. Unbranded
PR agencies tend to secure branded links from key publications, emphasising brand visibility and brand mentions. These links often point to the homepage or main pages of a website.
SEO agencies focus on acquiring unbranded links that are deeply integrated within relevant content. These links point to specific products, categories, or campaigns, enhancing the website's topical authority.
Goals and priorities: Brand awareness vs website visibility
If your primary goal is to increase brand awareness, visibility, and general authority, a PR agency can be invaluable. Their extensive networks and ability to get featured in prominent publications contribute to broader brand recognition.
If your brand has specific goals such as ranking for targeted keywords, products, or services, an SEO agency's approach is more suitable. Their strategic link building aims to bolster the website's authority in specific niches.
Existing level of brand visibility and authority:
If your brand already enjoys considerable visibility and recognition, a PR agency's focus on broad visibility may yield diminishing returns. In such cases, targeted link building from SEO agencies can have a more pronounced impact.
Balancing both
In the dynamic landscape of link building, Combining the efforts of both PR and SEO agencies can yield powerful results. While there may be some overlap, this can easily be mitigated by establishing clear guidelines to ensure that each agency's strengths are maximised without conflicting objectives. PR agencies can focus on broader brand visibility, while SEO agencies concentrate on strategic link acquisition to specific landing pages.
Are you ready to transform your digital marketing strategy?
Sign up to our newsletter for more game-changing insights, or subscribe to our Youtube channel for the latest videos.
___
👋 I'm Aaron, connect with me on LinkedIn.
I'm the Founder & MD of Evergreen, a digital marketing agency that specialises in growing ecommerce & retail brands.
👉 See our ecommerce case studies.
👉 Discover our story.
👉 Subscribe to our YouTube channel.
👉 Join our weekly newsletter for digital marketing that cut through the noise.