Why your SEO isn't working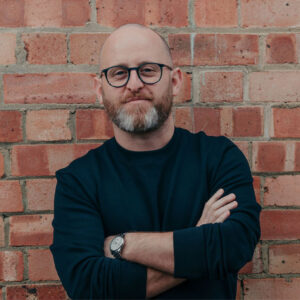 Aaron Rudman-Hawkins
Aaron Rudman-Hawkins is a dynamic digital marketing expert and a driving force behind The Evergreen Agency's success. With a passion for technology and a deep understanding of the ever-evolving digital landscape, Aaron has become a trusted name in the industry.
Read Aaron's bio here
A question we hear brands ask themselves time and time again – Why is your SEO not working? Well, it's probably not what you think. In this Ask Aaron, I get to the bottom of this very common problem and provide a super straightforward solution to help you get your SEO back on track.
Poor keyword optimisation, tech issues and website speeds are rarely the reason behind poor SEO performance. The real reasons are far more fundamental and will boil down to one simple phrase.
Your website isn't ranking because you probably don't deserve to rank.
Here's how to get there.
First and foremost, Google is a search engine with a mission to find answers, give expertise, and add value to the user. Think about how you use Google- we search for expertise, information, opinion, help and assistance.
As a brand, meanwhile, you will be trying to showcase your services and promote your products. Google's mission, therefore, is fundamentally at odds with what you're trying to do – it wants to provide information, provide help and advice to users, and provide as much value to the end user as possible. This doesn't align with a brand's goal, which is, essentially, to sell its product. So, how can you align your website SEO to Google's mission?
You need to transform your website and turn it into not only a shop window but an information resource.
Often, brands have a great shopping experience, with a pretty website that looks the business, talks about your brand, and showcases your products effectively.
But what about this type of website will indicate to Google that your brand deserves to rank? What elements of your website indicate that you are a genuinely useful website, that gives Google what it wants?
For every ecommerce business, in order to get what you want (leads, sales) you have to give Google what it wants. It's a simple case of give or take. Provide Google with expertise, knowledge, experience, and answers to questions people are asking. If you continuously prove that you deserve to rank for higher funnel terms, Google will recognise and rank your website. By doing this consistently, Google will recognise what you're offering the best value to search users, and, over time, Google will recognise you as an authority in your space.
It's this recognition, relevancy and website positioning that works – and it's the approach that I've taken to scaling ecommerce websites for years. We never aim to rank for keywords – we approach SEO to ensure we reinforce to Google why a brand deserves to rank, continuously providing that expertise, help and information. Reinforcing this expertise and reinforcing how your website helps the user will mean that your brand ranks for competitive topics and high-funnel terms, giving your brand the ability to scale online and garner warranted authority within popular topic areas.
So, how are you going to do it? How can you turn your website from a shop window to an information resource so that Google will take notice, recognise the information you're providing, and start ranking you above competitors?
By clearly identifying your customers, who they are, and how they shop.
Hone down on your target market and be completely aligned with what your target customer looks like. Many brands already know this but ensure you hone down and perfect who your customer is.
Once this has been universally acknowledged, identify genuine pain points your customers face (you will likely know this already and know exactly how you solve that problem)
Now all you need to do is identify how you can help them. This may be:
A video
Writing long-form content
A helpful visual aid/ creative assets
Next, jump onto Google for the most accurate baseline to work from. Search for the exact pain points your customers have and look at the answers Google gives you. This is what you're trying to bear, and this will serve as a minimum baseline to help you identify what your brand needs to do to outrank the competition.
So, now you've identified how to help your customer, what next?
The most vital thing brands need to do is demonstrate expertise. You do this by creating Evergreen content. No, that's not a reference to us, it's a real thing (google it) and it's absolutely vital for brands to nail their SEO.
Evergreen content works as a website asset that you can leverage to your advantage. It is leveraged content that is created with time and energy (this is vital to make sure it's better than the next best thing in search results). Done right, it will become a key asset to drive visibility, organic traffic and add value to your website, help you beat competitors and – vitally – showcase your expertise.
Evergreen content will demonstrate your expertise and authority, help you rank for natural search terms, and build out topical authority.
It takes many forms – long-form whitepapers, short from guides, a niche FAQ – the content is down to you to determine based on what competitors are doing and what Google is currently ranking.
Just remember, as long as your brand approaches its SEO on this incredibly simple premise – of creating content that addresses that pain point and helps the user on their way – the results will speak for themselves.
___
👋 I'm Aaron, connect with me on LinkedIn.
I'm the Founder & MD of Evergreen, a digital marketing agency that specialises in growing ecommerce & retail brands.
👉 See our ecommerce case studies.
👉 Discover our story.
👉 Subscribe to our YouTube channel.
👉 Join our weekly newsletter for digital marketing that cut through the noise.