You don't want SEO, you don't want PPC, you want sales!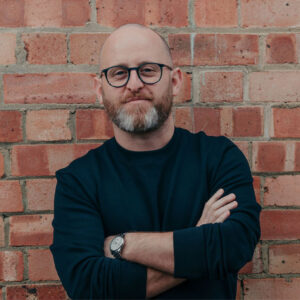 Aaron Rudman-Hawkins
Aaron Rudman-Hawkins is a dynamic digital marketing expert and a driving force behind The Evergreen Agency's success. With a passion for technology and a deep understanding of the ever-evolving digital landscape, Aaron has become a trusted name in the industry.
Read Aaron's bio here
From the very outset, the clients we work with tend to ask for 'SEO and PPC' off the bat. Ecommerce brands often come to us with a specific service in mind, and all too often I find myself having to change their way of thinking.
If you're considering investing in SEO and PPC, it's vital to understand the bigger picture first. Identify where your brand position from an ecommerce revenue generation standpoint. By doing this, you better understand exactly what is needed to move the needle and accurately predict the level of investment required, and where.
Ask yourself the following questions:
What is your overall business plan?
What are your exact business numbers?
What are your business goals for the next X years?
What are you trying to achieve by investing in SEO and PPC?
What does 'success' look like to you?
Analyse previous performance and look at where you are today
Where were you this time last year?
How did you perform YOY?
What does your brand look like today?
What's your overall brand revenue, and how did you get there?
Asking yourself these questions will help you paint a picture of how heavily you rely on various marketing streams and channels. This is key for future-proofing, and key to understanding the level of investment needed to meet your business goals.
Finally, identify where you stand from a brand vs non-brand perspective, and how your web visibility fares for non-branded terms.
When you have all this data and you can accurately pinpoint where you were, where you are and where you're headed, only at this point can you truly leverage your marketing? By understanding the bigger picture, you can approach your SEO and PPC more astutely, with prior knowledge of exactly where they fit in.
I often ask ecommerce brands do to this, as it enables us to far better map out their digital strategy. By taking this approach with your own marketing, you can lay the foundations for a successful strategy that already considers the bigger picture- that being your overall business plan and aims as a brand.
Hopefully, this video will help you understand how to approach SEO and PPC with your own brand. Take it back a notch, and remember, in order to make the best decisions with your digital marketing pursuits, be led by data-driven decisions that consider the bigger picture.
___
👋 I'm Aaron, connect with me on LinkedIn.
I'm the Founder & MD of Evergreen, a digital marketing agency that specialises in growing ecommerce & retail brands.
👉 See our ecommerce case studies.
👉 Discover our story.
👉 Subscribe to our YouTube channel.
👉 Join our weekly newsletter for digital marketing that cut through the noise.