Biography
Biography
Aaron Rudman-Hawkins is a dynamic digital marketing expert and a driving force behind The Evergreen Agency's success. With a passion for technology and a deep understanding of the ever-evolving digital landscape, Aaron has become a trusted name in the industry.
Armed with a wealth of knowledge and experience, Aaron has established himself as a thought leader in the field of digital marketing. He possesses an innate ability to strategise and implement innovative solutions that deliver tangible results for his clients. By staying ahead of the curve and adapting to emerging trends, Aaron consistently develops cutting-edge strategies that drive organic growth and enhance brand visibility.
Outside of his professional pursuits, Aaron is a lifelong learner and constantly seeks opportunities to expand his knowledge. He stays up to date with the latest industry trends, attends conferences, and actively engages in ongoing professional development. This dedication to continuous growth allows him to bring fresh insights and innovative ideas to the table.
Skills and expertise
It's just nice to be able to deal with people who you really feel are caring about the work they are doing and caring about the clients they are working with."
Felix Hemsley, Head of Marketing & Communications, Oxford Ski Company
Accreditations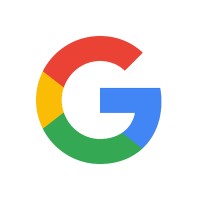 Awards




YouTube videos